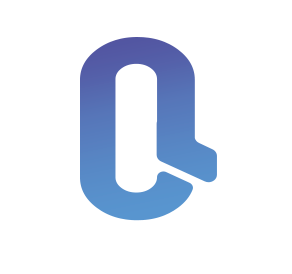 Our Approach
We provide a range of marketing services, all of which are customized to the needs of the brand. In addition to consulting work by Brian Colwell specifically, Quotidian Marketing leverages a network of marketers and vendors to provide comprehensive digital marketing campaigns.
Quotidian Marketing: "Because Web3 Never Closes"
Quotidian Marketing's roots are in research. Initially called Brian D. Colwell, Inc., the company was created for Brian's blog about Fourth Industrial Revolution concepts and related investment opportunities. Brian leveraged his online research and social media platform to create a daily email newsletter named Quotidian Disruption.
As Brian blogged about and grew a social media presence around the impact of disruption on industries such as agriculture and finance, he attracted the attention of firms seeking help with their marketing efforts.  Brian provided content marketing support, starting in the agricultural sector, then expanding into financial services, and ultimately into the blockchain and cryptocurrency industries.
Brian D. Colwell, Managing Director

Brian - AKA CryptoPunk 4762 -  is an avid researcher, blogger, and digital marketer with a focus on delivering results for his clients. Brian takes an ROI-oriented approach to connect businesses with niche audiences interested in crypto, blockchain, defi, privacy tech, fintech, and other disruptive technologies.
Brian is committed to building lasting business relationships and helping projects grow from one phase to the next. See testimonials from clients for more details on what it is like to work with Brian on digital marketing and influencer management projects. One of Brian's strengths is the ability to customize digital marketing plans for short-term and long-term campaigns. He works with clients to implement the most efficient tactics to achieve defined results within critical - often fluid - timeframes.
Brian combined his interests in the Industrial Revolution and NFTs, ultimately developing his thesis, The 4762 = 4762 Manifesto, which focused on the evolution of identity and the importance of NFT profile images in the context of Web3.  Brian provides weekly updates on the NFT brands included in his 4762 = 4762 Community Collection at CryptoPunk4762.com. Brian also has a blog that can be found at https://briandcolwell.com/, where he reports on a variety of topics related to the Fourth Industrial Revolution, examined from financial and marketing perspectives.
"We've enjoyed working with Brian. It's wonderful to see that he has continued to write in this space and is now part of a growing marketing agency." - Adelyn Zhou, SmartContract CMO and Head of Chainlink Marketing
Kristen Colwell, Director of Growth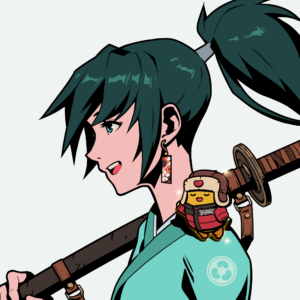 Kristen - AKA Azuki 3593 - is a digital marketer with significant experience in paid media, email marketing, search engine marketing, and content marketing across a variety of brands and industries. Kristen takes a research-based approach to problem-solving and has a track record of developing new internal processes to help brands leverage existing assets and plan for efficient use of growth engines.
Kristen is Google Analytics and Google Ads Certified and writes articles that assess Web 3 brands in terms of traditional marketing methodology. She believes that classic marketing concepts are timeless, and the use of such strategic tools can help brands navigate disruption. Therefore, she helps Quotidian Marketing clients identify strengths and weaknesses in the marketing strategy using fundamentals such as the Marketing Mix and Audience Persona Development in the context of machine learning and AI functions now possible through Google and other tools.
Kristen's work for Quotidian Marketing is primarily behind the scenes, but check out her LinkedIn profile for a more in-depth review of her business experience.
Contact Quotidian Marketing Now