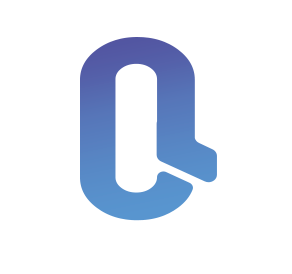 Reach Your Goals With Quotidian Marketing
Businesses rely on Quotidian Marketing to craft custom omni-channel marketing strategies that produce results. If your business needs assistance in meeting cryptocurrency marketing goals, contact us immediately to review resources and begin developing your plan.
Core Services
Platform Launches
Project Advisory
Omni-Channel Marketing
Social Media Management
Content Marketing
Influencer Marketing
Platform Launches
"Quotidian Marketing delivers. They are flexible, communicative and collaborated with us to ensure our launch could claim a happy beginning. The guys at Quotidian are value-add, every campaign." - Richie Hunter, Founder, Piranhas Finance
"Proactive, engaging, collaborative, creative, productive, dedicated, skilled and strategic are words I'd use to describe Brian and Quotidian Marketing. By leveraging their expert understanding of market sentiment, reputation for professionalism and highly developed crypto marketing skill set, Stellar Invictus was able to reach a $1 million USD hard cap in under fifteen minutes! We look forward to growing with Quotidian Marketing." - Tim Lange, Founder & Lead Dev, Stellar Invictus, launched via Jetfuel Finance IJO
"We had concerns on executing a winning launch that were quickly and efficiently neutralized by Quotidian Marketing's professionalism, industry knowledge and ability to deliver on high-impact marketing efforts. With Brian's guidance our launch was successfully closed - we look forward to continuing to work with Quotidian and highly recommend them for your outreach!" - Sam, Founder, Buffalo Finance
"100% satisfied!" - PorkonomicS, Yoink Network
"We couldn't have asked for more from the Quotidian team. We started by giving them an introduction to our company, and they tailored us packages for various media platforms and helped us to build the perfect marketing strategy. I highly recommend " - Jacob Plaster, Swingby CEO
"Quotidian Marketing has been an essential part of our go-to market strategy. Brian has been extremely friendly and engaged with us personally throughout, providing constant updates and pointing out every opportunity to improve our outreach. I would definitely recommend them!" - Amhearst, Marketing Director, Team3d & VIDYA Token
"The guys at Quotidian were absolutely professional and easy to work with. They were quick, concise, and delivered great results! Highly recommend to any blockchain projects looking to get off the ground" - @orabdelfattah, Founder & CEO of @EchelonDLT. Advisor for @BlockDuelers
Project Advisory
"Brian is a Wizard who brings his resources and industry knowledge to the table, not his ego. This rare combination of a humble, service-first attitude, critical thinking, and impeccable attention to detail is why I like working with Brian. He does what says he's going to do and consistently over-delivers." - @ZeusZissou
"Working with Brian has always been very straightforward and direct. He doesn't waste time and knows his audience and business quite well. He is definitely someone I would recommend to any business looking to market and expand their company." - @imBagsy
"Brian is easy to work with, knowledgeable and clearly passionate about cryptocurrencies. He freely shares his resources and experiences, too. I'm glad to have had the opportunity to work with Brian on several projects and I highly recommend Quotidian Marketing for your cryptocurrency market strategy." - @Pentosh1
"The way Quotidian Marketing manages campaigns has been nothing but stellar - Brian has been clear and direct with every campaign we've worked on to fulfill project needs and Brian always follows-up with good response from the team. One of the most professional marketing gurus in our industry who excels at communicating to help deliver a final product the company loves!" - @LilMoonLambo
"Brian is one of the best marketers in the crypto space. His unique methods are what differentiate him from other agencies. His perception of ongoing market conditions is perfect. He can smell the next big thing in crypto, like masternodes, ICO, IEO, DeFi... Brian's Masternodemebro contest was one of the best contests crypto has ever seen." - @bit_gossip, Founder, Muhabbit
"My relationship with Brian dates back to 2017, when we first worked together. Since then, we are in constant contact, and I enjoy working with him very much. He knows the blockchain industry inside out and knows what he is doing, and is always striving for the best results." - @crypto_blkbeard
"Quotidian Marketing campaigns are conducted fairly and professionally, while Brian has proven over and over again to be a class act. He's respectful, great with communication, and just enjoyable to work with. It has been an absolute pleasure!" - @Bullrun_Gravano
"Working with Brian has been a great experience - he's chill, helpful and communicates well. He's always available to answer questions, glad to share knowledge and establishes long-term relationships for the best results for his clients and partners. Brian is a real Crypto Marketer." - @DaanCrypto
"Brian is literally the best person I could possibly ask to work for - he's reliable, a man of his word, I've worked with him on numerous projects over the past 6 months and it's been an absolute pleasure on so many levels. The opportunity he provides is amazing, and I'd even go as far as to say I view him as a friend now as opposed to a business associate. He is 100% the go to man for marketing in the crypto space. I wouldn't ever look elsewhere personally having worked with him and seen how he does everything." - @BitcoinTrapper
Omni-Channel Marketing
"Brian has a hunger and drive for success which sets him aside from most. He not only has great ideas, but has the ability to implement and execute with class and professionalism. He is thoughtful in his approach and delivers more than he commits which is very well received and appreciated by the team." -SteveAnon, JustBet
"Well versed in marketing cryptocurrencies and communicating with niche audiences, Brian is creative in his ability to transform insights into real, executable, impactful plans. Brian is trustworthy, reliable and an essential resource for the management of your community outreach campaigns. It's a pleasure to work with Brian and I highly recommend Quotidian Marketing for your influencer marketing needs!" - Yuen Wong, Bitmart Managing Partner
"Working with Brian has always been a treat; I found myself coming out of each conversation knowing more, with genuinely new nuggets of insight and actionable items. This is the key for me, coming out of consultations with these insights that can level up our business is one thing, as few can deliver these sorts of insights regularly, but Brian also helped us turn insights into action items, understanding what we could do in the present to grow in the future." - @cryptofitch
"I like working with Quotidian Marketing because of the transparency, flexibility, communication and professionalism with which campaigns are conducted. As the top digital marketing expert for blockchain and cryptocurrency organizations, Brian is trustworthy, reliable, creative, insightful, service-oriented and dedicated to quality results and relationships. I highly recommend Quotidian Marketing."- @CryptoSham
"Brian is a trustworthy, reliable, expert digital marketer who always brings excellent service to top blockchain projects. I know what to expect when I collaborate with Quotidian Marketing - professional communications, transparency, flexibility, and a dedication to marketing ROI for reputable projects that are leaders in their fields. Brian is a pleasure to work with, very timely, & a valuable resource in the crypto space." - @CryptoOwenW
"It's a pleasure to work with @BrianDColwell at Quotidian Marketing. He has proven himself to be a leading digital marketer in the crypto space, with expert knowledge of the industry and a great personality. Brian creates transparent and professional relationships between clients and influencers, which I greatly appreciate and find to be effective. This has given me a masterclass in marketing and advocating for the long-term success of crypto projects, teams and communities. I would recommend Quotidian Marketing to anyone and am looking forward to developing a long-term friendship with Brian." - @CryptoMagnified
Social Media Management
"Brian is a true organic influencer and marketer with great abilities and a very appreciated flexibility. There's no monkey-business with Brian, everything was very accurate and clearly explained together with reachable targets and a very ethics-centric approach. Plus, Brian is a human being before everything else, and it's rare nowadays to work with a real pro that eventually becomes a real friend!" - @BeniIssembert, CMO, Concordium, formerly CMO, BEAM
"Brian provided us with an excellent quality service and delivered just as promised. There was a noticeable increase in interest and interaction from the wider community as a result of our collaboration with him - a  fantastic partner we intend to work with for the long term." - PhoreCrypto
"As soon as we (Walsh Trading) started working with Brian our social media authority sky rocketed. He knows all the tricks of the trade to improve your presence in all areas of social media directed at your target audience. In today's fast paced information age it's imperative to have someone like Brian on your team. He is professional to say the least and will exceed your expectations." - William Reavis, Director Asset Management, Argo Futures
Content Marketing
"Brian is prompt, professional and had great attention to detail. He is courteous and has great communication skills. Would recommend." - @thorchain_org
"Brian is dedicated to producing quality content and the interview piece he composed following his interview of the Aragon team was professional, thoughtful, and focused. Brian is creative and easy to work with." - @izqui9, CEO Aragon One, Co-Founder Aragon Project
"It's great to talk with a crypto marketer who thinks out of the box and with so much experience. Truly a pleasure." - Mary T, Founder, Blockword Pro
"I like collaborating with Quotidian since their clients are always from a superb level. The internal communication about content is both professional and smooth." - @Coin_Shark
"Love working with Brian, the way paid marketing should be - efficient and effective!" - @Panama_TJ
"Brian and Quotidian Marketing are the go-to resources for effective, creative, cryptocurrency marketing campaigns. Through clear, collaborative communications, and with persistence in delivering quality results for quality clients, Brian earns trust and develops productive relationships. It's a pleasure to work with a skilled and professional content marketer like Brian and I highly recommend Quotidian Marketing for your project's content needs." - @cryptonator1337
Influencer Marketing
"Brian is one of the most professional CryptoTwitter marketers I've worked with. I appreciate that Brian freely shares his knowledge and resources. With his guidance, I was able to build and manage effective influencer marketing campaigns for a variety of important business and technical development announcements." - @CyhChloe, Influencer Marketing Campaign Manager, OKEx & Litecoin Foundation
"Brian is a pleasure to work with. He communicates well, is very timely, and always comes with high-quality opportunities. I highly recommend Brian and Quotidian Marketing to everyone I work with." - @theGemClub
"Brian brings a broad set of digital marketing skills to projects and his dedication to producing quality results has been integral in TokenSuite realizing new business opportunities. Brian's professionalism makes him a valuable resource whose connections within the cryptocurrency industry enable the management of complex relationships and influencer marketing campaigns of all types. He has a clear understanding of target audiences, and thus creates the perfect narrative to effectively reach target groups. I highly recommend Quotidian Marketing for the management of your influencer marketing campaigns." - Ali Omer, Founder & CEO, Tokensuite
"Brian communicates clearly and conducts professional campaigns. He's super kind and an awesome guy, as well. I highly recommend Quotidian Marketing for your crypto marketing needs!" - @CryptoYoddha
"It has been a pleasure working with Brian. Always easy, always straight to the point. Exactly what you want in this industry or any. Trustworthy, reliable, accountable & professional." - @MacroCRG
"Reputation is everything in crypto. Brian is well connected in this industry, knows your name, and filters out bad brands. He's the only agent that understands the team and technology standards I require before associating my name with or committing my time to a blockchain project. Brian has a keen eye for future potential and is dedicated to his clients' success." - @CryptoBulld0g
"Brian is the consummate marketing professional especially in the blockchain space! He has an uncanny work ethic and is highly communicative in a global industry where establishing a long term connection between the community and crypto project is paramount to the past success of his marketing!" - @CryptoSlimer
"I love the way Brian operates. He's always ready to communicate to clear Project demands! He has a wide knowledge of Crypto Projects and he puts in his real efforts. For someone who started with QuotidianMarketing, it was the best experience." - @CryptoLimbo_
"Quotidian Marketing has been a real pleasure to work with. My communication with Brian has always been extraordinarily pleasant. He has a very deep understanding of how marketing works and always manages to plan and execute perfectly. Brian is by far one of the most knowledgeable individuals I've ever worked with." - @TraderLenny
"Brian really has an eye for good projects, he just won't market any random project. Even with a big rep in this field this guy is down to earth and will talk to you like he is your childhood friend. Lucky enough to work with Brian." - @VEGETACRYPTO1
Review Your Marketing Needs
Contact Quotidian Marketing to reserve your complimentary strategy session. Let's get started!