Building and maintaining a thriving art business is difficult, in the least requiring a constant stream of both new and recurring clients to maintain any level of success. The NFT space is no different. In addition, photographers are coming to the NFT space in droves making it more and more difficult to be seen by potential collectors.
With this in mind, I'm putting together a series of posts highlighting influential photography NFT creators. Each post will be dedicated to a single artist so that I can share my own DYOR, bring awareness to important photographers, and better clarify to beginners what the photography NFT market looks like right now in order to set a benchmark for future comparisons.
In this series I have written of:
Today I'm interviewing multi-award winning photographer Neil Burnell, who describes his art as "Atmospheric Landscape Photography." A career in graphic design, as well as an eye for perfection, has yielded for Neil a unique style of photography and great professional success. In 2020, Neil won the black and white section of 'Landscape Photographer of the Year' as well as 'World Landscape Photographer of the Year'. Neil also runs a range of workshops in the South West including Seascapes, Woodland and Close-Up Photography.
Now let's get to some Q&A…
An interview with @njburnell
What makes a good NFT experience?
For me personally there are many factors that make a good NFT experience, but the main one has to be success. As an artist seeing sales of my work as NFT's gives me the biggest excitement, it not only helps pay the bills, but it also elevates me as an artist every time my work is collected. The other main factor that really helps the experience is the community. I don't think I've ever been part of such a large community which is mainly supportive - this does help lift people up. 
Why is the NFT market important for photography?
It's huge for photography! There's an extremely high percentage of artists around the globe that have struggled to find a platform in which to sell their work. Now there is an opportunity for artists to show their work and tell their story and hopefully be rewarded for their efforts.
Who are your target audiences?
There's no doubt about it, entering the NFT space has widened my target audience. Before NFT's my audience was mainly other photographers, I expect this was the same for many photographers entering the space. I would occasionally reach traditional collectors, mainly through competition wins and publications, but these were not my primary target. Now my main target has switched somewhat. I believe getting my work seen by collectors in the NFT space has become more of a priority. The great thing is I haven't really had to change my process, I'm a strong believer that if your work is good enough, it will be seen… and I believe in my work.
How do you differentiate your brand?
Through my work! I aim to be the best at whatever genre or style of photography I produce and I strive to improve everyday. Yes sure others will probably say the same, but I believe I have proved myself significantly over the past five years through my achievements.
Why does your photography have value?
Because it's unique! If you take a look around the NFT space at photography, you will undoubtedly pick out artists that stand out for their unique vision. I believe these artists are the ones that will stand the test of time and their value will rise. I have a strong belief in my work which is driven by a track record of success in the years which predated photography NFT's. 
What's your most significant photography achievement?
My biggest achievement was the collection documenting Wistman's Wood. It was back in 2018 when I was recognised for this series through numerous worldwide articles. Success quickly followed with fine art sales and gallery representation around the world. I really believe this collection will stand the test of time and have true historical value in years to come.
Tell me about your favorite NFT experience.
There have been several but two are etched in my memory!
The first was achieving my first sales, at the time I knew the collector @caktux was buying into photography. I knew if I could get his eyes on my work I'd have a great chance of him collecting. I continued to share my work on a daily basis and about a week later Vince (@caktux) started following me, the very next night he purchased 5 of my pieces at 16eth, this was his biggest purchase to that date. 
The second is facing my fears and taking part in a space with @DeeZeFi on the launch of my Mystical collection. I'm quite a shy character and definitely nervous about public speaking, but I did it and the collection sold out within the first 10 minutes of the space, which was insane!
I'll forever be grateful to both Deeze, Vince and all the collectors I have not only sold work to but also become friends with. 
How do you determine your NFT floor price?
This is a tough question! For me I initially looked what my trad art 1/1's were selling for and listed NFT's in line with this. In retrospect I wish I'd listed higher, but then would I have sold out my collection or 1/1's at a higher price. At the moment I kind of treat each platform independently, so my floor on Mystical I'd say is below my expectations at .7eth.
My aim over the next few years is to continually produce high quality 1/1's on SuperRare and raise my floor and profile which currently sits at roughly 3eth - 3.5eth.
How do you determine what kind of collection to offer? Deciding on Editions vs. Standalones vs. Collections?
For me it has been pretty simple. I have predominantly shot series of images over the past 10 years so it made sense for me to release a high percentage of my work as collections. It's only been the last couple years that I have started projects where I maybe shoot 6-10 images which I can then pick the best images to use as 1/1's on SuperRare or Foundation. 
How much do you typically make per NFT sale? Is your business sustainable from NFT sales alone?
I'm extremely lucky that over the past few years I have done extremely well with print sales, two book releases, photography workshops and now NFT's. This has allowed me some time to plan new projects without having to worry about the bear market. At the moment I am just stacking eth for the future, while I still continue to make print and book sales. 
What % of your sales come from NFTs?
Last year I would say it would have been up around 80%, while this year during the bear market it has been around 50%. I'm proud to have still been able to make a good volume of sales while the market has been down.
Few photographers are doing something in the form of creation that is exclusive to an image being an NFT. With that, NFT photography isn't a genre of photography - it's a form of consumption. How are you, or how do you, plan to create a new genre? Or is the goal to increase eyeballs and consumption?
I think there have been a few examples of photographers embracing technology and releasing images that really push the boundaries. Reuben Wu comes to mind, I think he's one of the photographers who consistently release groundbreaking work that can be considered NFT photography.
Photographers as a whole could benefit from being a little more business savvy. As a photographer already well-established before entering into the world of NFTs, what are some key actions you took to establish a long-term and sustainable photography career?
I'm going to answer this from a landscape photographers point of view. As a landscape photographer I never started out to become a professional, but as I developed my style and built a following I realised it was what I wanted to do. I don't think many people who start landscape photography do it with a career in mind, it's more for the enjoyment. It sounds simple to say, but I think for anyone to succeed in this genre you need a strong portfolio and you need to be constantly producing new work.
Once I got to a stage where I'd won a few competitions and had a series that was featured worldwide, things started to fall into place. People would regularly ask for prints and fellow photographers would ask if I would teach them on workshops. It was all building nicely and I became increasingly more confident that it was time to think about Landscape Photography as a full-time career.
There were many avenue's I could take to earn a living, workshops, print sales, commission work to name a few. In 2018 I decided to cut my hours at my day job and build my photography income further, at this stage I was taking between 4 and 8 workshops a month and selling prints through galleries and my website. I was building gradually still and it wasn't until 2020 when COVID hit that I decided to take a voluntary redundancy and go full time. Since then I have released two books, continued to take workshops and sell prints, and now NFT's.
I think if you are thinking about a career in photography it's important to look at several avenues of income. I know a lot of landscape photographers who also do weddings or corporate shoots, this is another great source of income.
At what point did you decide to jump into NFTs?
In June 2021 I saw a few people tweeting about NFT's, I really knew nothing about them at that time. I kept an eye on them and asked Jan Erik Waider for some advice. Jan had told me he'd had a Foundation invite I could use, so I took the chance and haven't looked back since!
Unfortunately, unlike the world of PFP's such as Bored Apes and Punks, there isn't a cool factor or social media flex associated with photography NFTs within the community. How can photographers resolve this issue? Is there a place for photography PFPs and is anyone already doing this?
I think the majority of art/photography NFT's are really about collecting art, in the hope that the artist will become bigger in the coming years and the value of their work becomes higher. I think we've already seen this with artists such as Billy Dinh, Drift, Reuben Wu etc etc. I personally think it's a big flex to own one of the artists mentioned and in the future I believe people will feel the same about my work.
What does the NFT market look like in 5 years? Where do you see the innovation?
In 5 years I see mass adoption, and technology where it's easier for everyday people to buy NFT's. I also believe the majority of artists & photographers who haven't yet jumped on board will have. I also would hope the tech would have moved so much in 5 years, that scams are a thing of the past or at least a lot less common. There are a few photography projects that have introduced traits and utility - I think this will become more common as people look to explore the technology that we can combine with our art. All I know is that in 5 years there will be a floor price of 50Eth to buy one of my pieces 😉 
What's the best marketplace for photography NFT creators? Is this different from the best marketplace for photography NFT investors?
OK so I think from a personal point of view SuperRare is probably best for 1/1 photography along with Foundation, while OpenSea is best for collections. I do think going forward that having your own contract for collections will be a big thing, I've recently released my "The Unknown" collection on my own smart contract through Manifold, I also have plans to migrate "Mystical Woodland" in the future.
S.W.O.T ANALYSIS! What are your business strengths, weaknesses, opportunities, threats?
STRENGTHS:
Unique Style of photography.

History of success outside of NFT's

Driven to improve my art and move with technology
WEAKNESSES:
Introverted (Although this shouldn't be a weakness, it very much is in NFT's)

Very rarely Shill my work

General self promotion maybe not as strong as some in the space. 
OPPORTUNITIES: 
Theres a huge opportunity to grow with NFT's

Collab opportunities 

Multiple income streams
THREATS:
New entries that market better

Bear markets

Inflation, macro economics, and geopolitics
In closing …
I'd like to close with all the important DYOR links i could find on @njburnell as well as some of my favorite shots from his 'Mystical Woodland' collection on Opensea.
DYOR Links: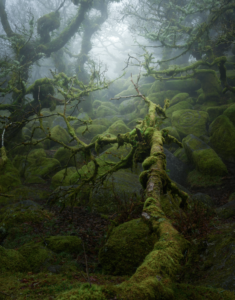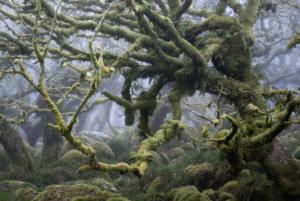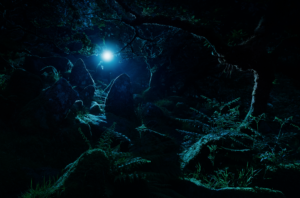 Disclosure - Neil's work, MYSTICAL XXXI (PORTAL) from 'Mystical Woodland', currently hangs in my NFT vault.